Certified Human Resource Analyst CHRA®

Strategic Human Resource Analyst Certification Course & Exam
The Expatriate Foundation, in conjunction with the American Academy of Project Management (AAPM), is thrilled to announce their combined efforts in offering the Certified Human Resource Analyst CHRA® certification course & exam. HR practitioners around the globe are now afforded the resources to learn collectively, and earn their CHRA® professional designation utilizing a mixture of Instructor lectures, presentations, practical exercises, online resources, Harvard University business case-studies, as well as group interactive and delegate one-on-one sessions with certified instructors.
AAPM Approved Instructor:
Dr. Rand Fandrich, PHR, CHRA and Member of the AAPM ® Global & Presidential Board & Advisory Council http://www.certifiedprojectmanager.us/board.html
AAPM ® Academy and Certifications recently featured in Global Industry News such as:
Forbes News, The Business Wire, Reuters Global News, EuroInvestor News UK, Yahoo Finance, Morningstar News, Digital50 News, Direkt Broker Germany News, Ad Hoc News, Centre Daily News, Earth Times, Yahoo News, University of California News, ArabianBusiness.com NEWS, Express Computers Business News India, and more.

Course Description:  The course has been designed to educate and validate Human Resource (HR) Professionals around the globe, ensuring their ability to effectively demonstrate core knowledge areas of a modern HR Practitioner. Contemporary Strategic Human Resource Management – both as a discipline as well as an essential modern organizational function – has exponentially developed over the last four decades. The historic role of personnel has quickly grown into an ever changing management responsibility encompassing:
HR Business Partner
Workforce Planning
Sourcing, Recruitment, & Retention
HR Administration/Development
HRIS & Information Processing
Business Strategy & Management
Change/Risk & Knowledge Management
Salary/Compensation & Benefits
Employee/Labor Relations
Legal Trends & Regulations
Organizational Behavior/Effectiveness
Talent Management/People Development
Training and Development/Professional Development
Workplace Health, Safety, Risk Assessment & Security
International HR/Expatriates/Repatriation
Orientation/On-boarding/Off-shoring/Outplacement
Best and Future HR Practices
"I hear and I forget. I see and I remember.
I do and I understand."
–Chinese Proverb

The CHRA® Training Course offers the attendee a review of best and future practices from a variety of theory based understanding methods, as well as real world case-studies for application of their learning. In today's ever increasing competitive global market, it is imperative that HR professionals understand a variety of issues, such as: Generational Differences in the workplace, Popular HR Metrics, HRIS systems, Social Media as it relates to sourcing and successfully On-Boarding/retaining new employees, Talent War (and subsequent causes such as Organizational Brain Drain & Workforce Gaps) Succession Planning, Mentoring, Outsourcing and Off-Shoring; as well as global HR responsibilities including Expatriates/Repatriation, International Assignee success competencies  and common denominators etc. 1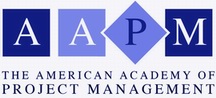 "Our best chance for happiness is education."
-Mark VanDorn
Intended Audience: This course/certification has been uniquely developed by the AAPM for HR/Business professionals who have a minimum of 2-3 years' practical experience and/or have achieved higher education within the disciplines of Human Resource Management/Development, Organizational Development/Management or Business studies.2
Attendee Expectations for Successful Completion: Course Attendees are expected to attend the daily courses in full, having read/reviewed all materials and completed any pre-course assignments submitted by the course instructor (estimated 20-30 hours of pre-course work).  A standardized examination will be administered by an AAPM/Vendor approved instructor on the final day of the course.  The exam, consisting of true/false, multiple choice, and essay questions will help to ensure that the attendee is well versed enough within the broad range of course topics to pass the exam and receive the CHRA® Designation.3
Upon successful completion of the course, the attendee/delegate will receive a Certification of Attendance for completing the course as well as a Certificate indicating their new professional designation as a CHRA (assuming they completed the course successfully and passed the final exam with marks of 70% or greater). The CHRA® certification will be received approximately one month following the close of the seminar and all fees associated with certification are included in the course enrollment/registration fees.
1The AAPM is committed to ensuring the content of the CHRA® is kept up to date with contemporary standards and thus reserves the right to alter or modify content items and topical areas.
2The intended audience has been best defined by reviewing the scope of topics reviewed against commonly known knowledge, skills, and abilities often found in HR professionals globally.  The AAPM is dedicated to ensuring the course attendee receives a meaningful and targeted training in which the attendee is best suited.  HR professionals with significantly less/more experience/education than the intended audience definition are encouraged to contact us to discuss appropriate action.
3Please note that re-certification credits are required on a 2 year basis; in which the designee will reapply through the AAPM for the following two years.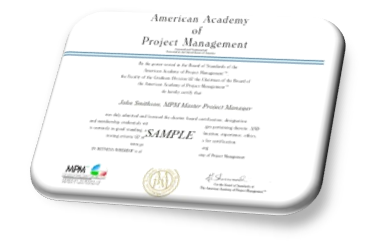 Delegate Gift

As a long time educator the Expatriate Foundation will gift each CHRA® delegate a 12 month paid Livemocha Gold Foreign Language Key as our way of showing our global HR professional students just how proud we are of them. Livemocha.com, a Rosetta Stone Company and long standing international partner and friend, is a commercial online language learning community providing instructional materials in over 38 languages. Additionally, Livemocha supplies a platform for speakers to interact with and help each other learn new languages. With approximately 15 million registered members from 196 countries around the globe Livemocha sees approximately 400,000 daily users on its website.
The Gold Key will unlock…
…Any video conversation, Any writing exercise, Any speaking exercise, Any premium materials, from any lesson, in any course…in any language livemocha offers (38 and growing)!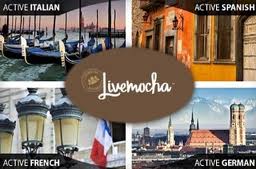 FAQs:
Where can I contact the organizer with any questions?
Email: CHRA@expatriatefoundation.com
URL: www.expatriatefoundation.org
What is the refund policy?
Tickets are not refundable. If you are unable to attend the event, your ticket can be used towards a future event or you may send someone in your place.
Upcoming 11 Scheduled CHRA Courses:
http://www.eventbrite.com/org/4532145487?s=16796769